Scottish Development International
Scottish Development International is a government-funded organisation which provides access to key Scottish product and service companies in the life sciences, together with research and clinical expertise from Scottish Universities and Research Institutes and financial support programs to support your development.

Scotland's life sciences sector consists of over 650 organisations employing over 32,500 people and is one of the world's leading centers for stem cell research and regenerative medicine. Scotland has built a reputation as one of Europe's leading locations for the development of new tools and technologies, as well as the clinical assessment of new cell-based therapies. These strengths are based on the connectivity of the translational, clinical, analytical and regulatory support mechanisms.
Mrs Enikö Delzenne
Senior Business Development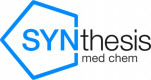 SYNthesis Research Ltd
SYNthesis med chem is a provider of small molecule drug discovery services. Our focus is on the provision of world class medicinal and synthetic chemistry. We fit seamlessly into a client's company to add capacity and insight to their drug discovery programs. We work with your scientists to accelerate programs from hit-to-lead through to lead optimisation and beyond. With a team of experienced biotech professionals we can contribute to an internal program or independently run a discovery effort. We understand the need for flexibility and cost effectiveness in drug discovery and aim to provide a scalable service to our clients.
Mr Simon Bury
Head of Business Development
Prof Andrew Wilks
CEO & Executive Chairman